Our Team
Gary France - Owner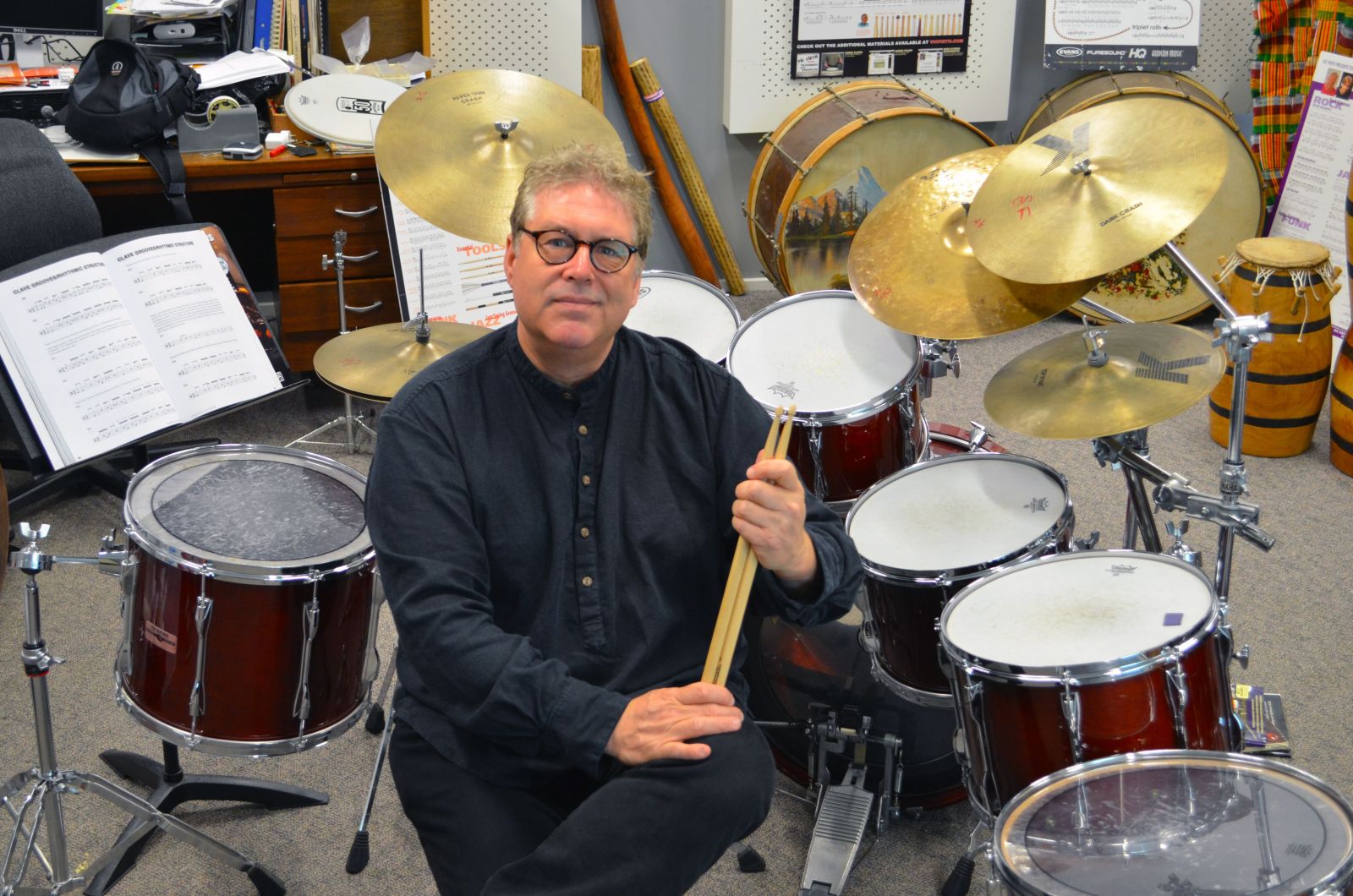 Drummer, Percussionist, Composer, Producer and Entrepreneurial Leader Gary France lives in Canberra Australia.
As a Drumset Artist he has performed with Bennie Maupin, James Morrison, Richie Cole, Nat Adderley, Dale Barlow, Jim McNeeley, Urbie Green, John Clayton, Emily Remler, Peter Leutch, Phil Wilson, Clifford Jordan and numerous others. Gary is also well known as the founder and artistic director of the 18 piece Perth Jazz Orchestra as well as drummer with the nationally acclaimed western swing group Dude Ranch featuring Grammy winner Lucky Oceans.
As an Orchestral Contemporary Percussionist he has performed with the West Australian Symphony Orchestra, the Auckland Philharmonic, performing as soloist in Toru Takemitsu's concerto "From Me Flows What You Call Time", the Nova Ensemble, the West Australian Opera and Ballet Orchestras, the Dallas Brass, the Doddworth Saxhorn Ensemble, the Australian Chamber Orchestra and the Canberra Symphony with whom he performed William Kraft's "Concerto for Timpani and Orchestra". Gary's list of recent world premiers include works by Larry Sitsky, Sir Michael Tippet, Sandra France, Roger Smalley, Ross Edwards, Peter Sculthorpe, Robert Cucinotta, Edward Applebaum and Robert Casteels.
As an International Clinician for Yamaha Musical Products, Remo, the Zildjian Cymbal Company and Innovative Percussion Products he has toured presenting master classes, concerts and workshops throughout the U.S.A, Canada, Taiwan, Australia, Indonesia, Singapore, India, Brazil and New Zealand, Mexico and most recently Cuba.
As a World Music Performer, his own personal research has led him to India, Africa, Brazil, Cuba and South East Asia.
Gary France regularly provides Leadership to numerous organisations such as Head of Music West Australian Conservatorium of Music (WAAPA) (1992 – 1994) Head of the ANU School of Music (2005) as well as Convener/Artistic Director of numerous major events such as Heartbeat multi-cultural Music Festival (1995), the Australian National Marimba Festival (2001) the Rhythms of Life Percussion Festival (2002) the DRUMatiX Percussion Group, the Australian National Percussion Symposium (2003), Australian Music Educators National Conference (2005), The Australian International World Rhythms Festival (2008), The Australian Marimba Festival (2008), and PAS Australia Days of Percussion 2012, 2013 The PAS Australia National Drum and Percussion Camp 2014.
Gary France's current leadership positions included: Senior Editor of PERCUSscene Magazine, President PAS Australia Chapter, International Board of Directors PAS, Distinguished Artist in Residence and Associate Professor at the Australian National University, Board of Directors SPEAK Percussion and is the Artistic / Educational Director of the Gary France Academy of Drumming and Percussion.
As a Composer / Sound Artist: Gary's most recent projects have included composing the sound design and music for the Australian premiere production of QED by Peter Parnell (West Wing), Video Phase by Steve Reich with performances at the Taiwan- Australia New Media Art Symposium (AUS 2006) and KOSA International Percussion Festival (USA 2006), collaborative composition and performance for the Southeast Asian segment of the Opening Ceremonies (15th Asian Games DOHA 2006), the New Directions Music Festival (Singapore 2005) Busan International Music Festival (South Korea 2018) as well as the Australian Percussion Gathering (2010).
As a Guest Speaker: Gary France has presented Keynote Addresses to the Australia Britain Society, ASME, AMBOC, ABODA, Maryborough Music Conference (2019) and numerous national music educator forums and societies. Gary France was co-founder of the ACT Music Educators Network.
Credentials:
He received his Bachelor of Music degree, Music Education / Performance, in 1979, from the Crane School of Music, SUNY Potsdam, and his Master of Music degree, Orchestral Performance / Jazz, in 1988 at the University of North Texas. While at UNT Gary became was not only awarded several competitive teaching fellowships in classical percussion but was also selected as the first and only drummer/percussionist, in the fifty-year history of the program, to direct the prestigious Jazz Lab Bands (6 O'Clock and 9 O'Clock bands).
Gary France has done much, through his dedicated teaching performing and entrepreneurial leadership, to significantly raise the profile of percussion playing in Australia. Describing Gary's 1986 appointment in Australia by eminent Australian musician Richard Gill, in his 2012 book "Give Me Excess of It" "The Musical Tornado Gary France had an almost immediate impact on percussion nationally"
-
-
Malcolm Newland - General Manager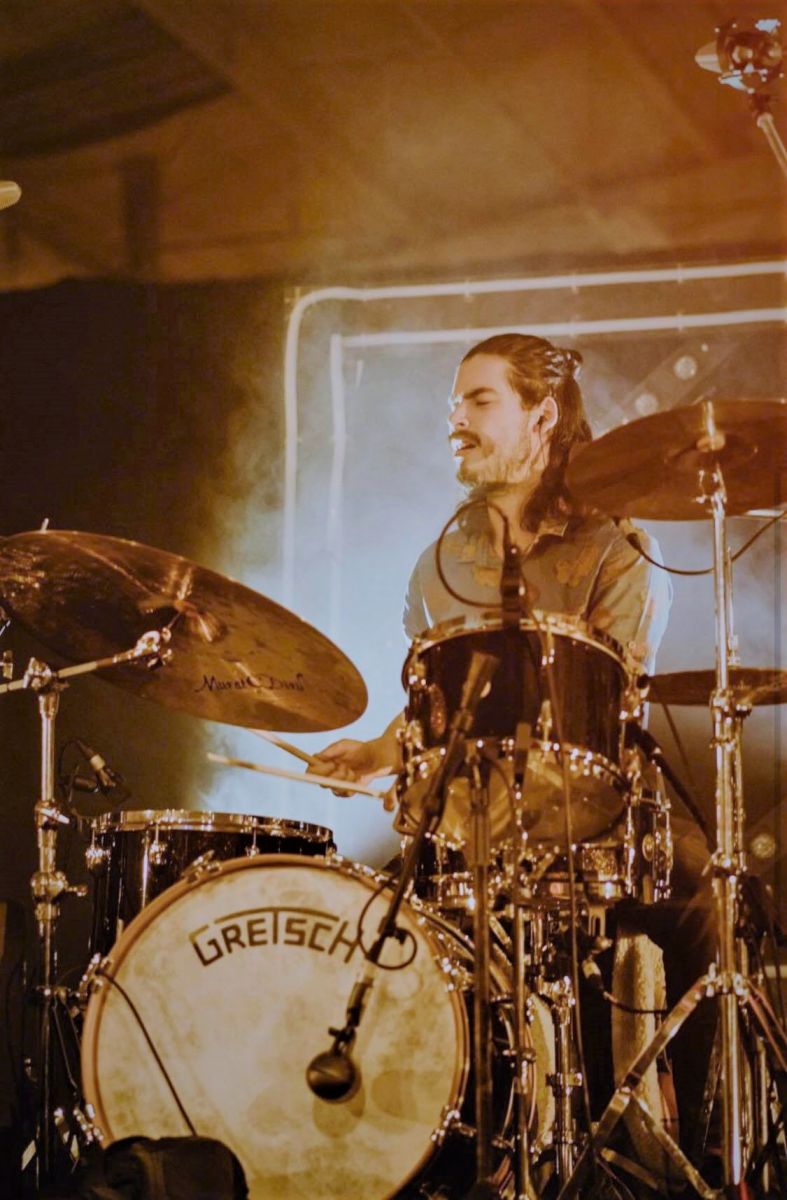 Malcolm Newland is a Victorian born; Canberra based drummer, percussionist and musical educator.
After graduating high school, he completed a Bachelor of Music - Majoring in Classical Percussion from the ANU School Of Music. During this time Malcolm studied abroad at the Jacobs School Of Music in Indiana University USA. Following the completion of this degree, he completed a further Honours degree in Jazz Vibraphone from the Victorian College of the Arts.
Malcolm has more than 7 years experience as a music tutor, having taught drum set and percussion lessons at Burgmann Anglican School and privately.

Malcolm has performed in a range of musical settings. Some highlights from his performance career so far include:
Performing as the on field entertainment for the Cricket World Cup in Canberra 2015
Performing the percussion part in the stage production of MAMMA MIA when the company toured to Canberra 2017
Performing and conducting percussion ensemble music for the Busan International Music Festival 2018 in Kore
Malcolm is also the drummer for Australian Rock Band Sputnik Sweetheart
Malcolm currently works as the General Manager of Groove Warehouse where he co-manages the retail component of the business both online and in-store, as well as teaches drum set classes in the GW 'Drumnasium' educational facility.