Alexander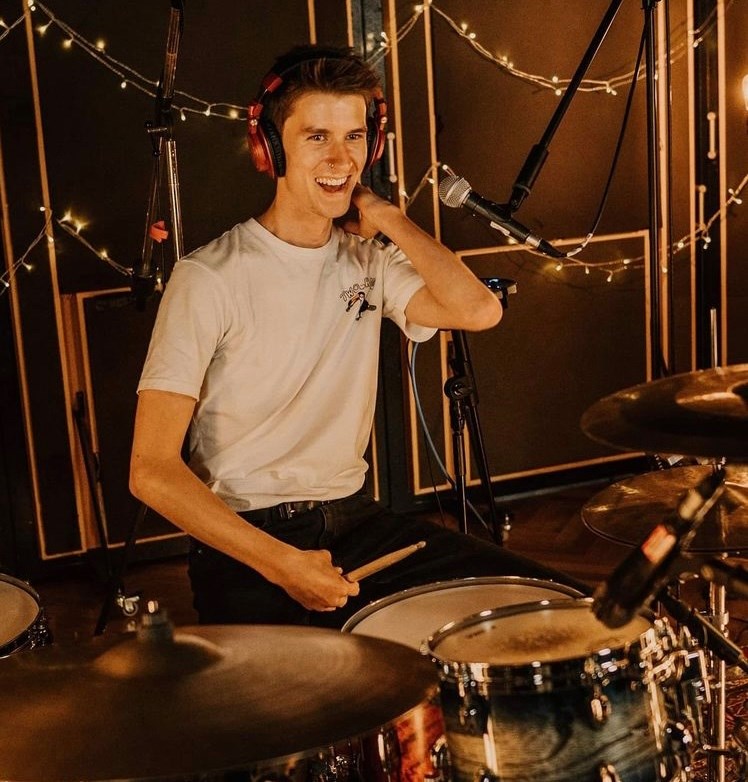 Alexander Wanjura
Alexander has been performing since he began playing the drums in 2009 and is today performing with some of the ACT's most talented jazz and contemporary musicians. While playing around Canberra's many venues, Alexander hasperformed with Aria Award Winning Miroslav Bukovsky, John Mackey, Greg Stott, Lachlan Coventry, James Luke, Steve Amosa, Leisa Keen and many other notable Canberra and Sydney based musicians. He has performed regularly at theMonthly Melting Pot Improvised Funk Jam with his School ofMusic Professors. Alexander has also performed on multiple occasions with Sydney based, Dorian Mode; one of Australia's leading jazz organist and pianists. More recently Alexander has begun playing with the hit Canberra based pop band, ARCHIE and has supported some national and international superstar acts Including BENEE, The Rubens, Citizen Kay, The Gootch Palms and Moaning Lisa.
Studying performance and jazz percussion at the ANU School of Music, Alexander is in his third year of his degree and continues to study under the high standards of Mark Sutton; one of Australia's premier drummers. He has received a High Distinction in every semester of Performance thus far. Prior to his Undergraduate degree, he completed the Type One H Course at the ANU School of Music and received straight High Distinctions throughout. As well as performing with well-known artists, Alexander continues to accompany his peers at the School of Music with many performance-based assessments. In the first year of his Bachelor of Music he played in 22 other students end of year recitals and in his second year capping it at 16. His University band from Griffin Hall also took 1st place in the 2018 Australian National University's Big Night Out competition.
More recently Alexander has been pushing to expand his stylistic repertoire taking challenging shows with a reggae band and putting feelers out to gain more musical theatre experience. Having studied voice as well, he performs backing vocals with bands he plays with. As well as studying and performing regularly, over the last 3 years he has taught with the Young Music Society in their holiday summer and winter music camps, inspiring young musicians to explore and find joy in music. Alexander has a passion for all things music and brings a sense of fun and an exciting vibe to every performance he attends or plays. Whether its Jazz, Pop, Rock or Reggae, Alexander strives to compliment and create a positive environment for music and musicians to thrive in.