Buyers Guide to Gongs

Chau (Chao) Gongs
Often referred to as a 'Tam Tam', the Chau gong is one of the most visually recognisable types of gongs.
It has a destinctive 'target' appearance and produces a rich and sustained wash of overtones. Typically Chau gongs are made from a Copper-based alloy, brass or bronze and during the manufacturing process the centre and rim of the gong are left with the black copper oxide, while the central band is polished to remove this coating. This is what gives Chau gongs their recognisable 'bullseye' look. Chau gongs also have a rim around the outside edge

The Chau gong dates back to the early Western Han Dynasty
Wind (Feng) Gongs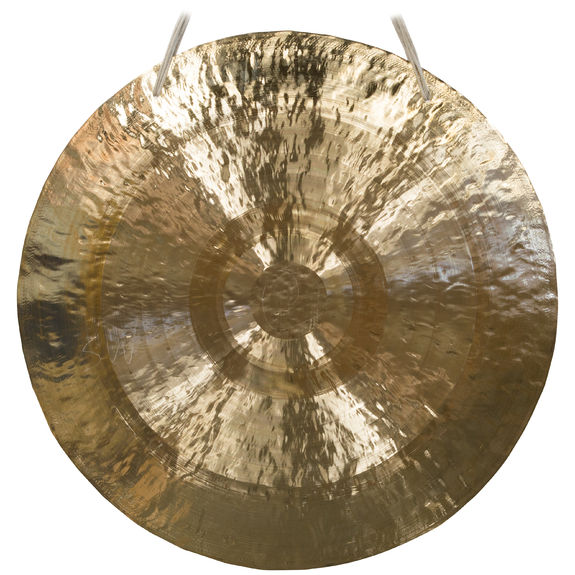 Also referred to as a "wind gongs", Feng Gongs have a constantly evolving tone, from a gentle murmur to thunderous explosions. The gong is flat, has no lip and is fully lathed on both sides, contributing to its distinctive look and sound. The Groove Warehouse stock 14" - 38" Feng Gongs that are custom made for us in China by artisans.





Do I need a stand for my Gong?
Gongs are suspended with cotton cord allowing vibrations to freely emanate from the edges of the gong. The groove warehouse supply a wide range of stands that will accommodate various size gongs. The key points are the size of your gong as well if the stand has hooks for ease of hanging. Your gong stand should also be fully collapsible for easy carrying.